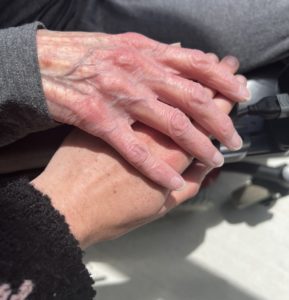 A vision of our founders was to bring end-o
f-life comfort to those unable to do so in their own homes, regardless of their ability to pay. Beginning now through July 31, 2022, our goal is to raise $200,000 for the Care Fund and the operations of Southern Oregon Friends of Hospice. Your financial support is critical to ensure our Care Fund assists those without the economic means to move into Celia's House.
This is a restricted fund that provides financial assistance to people without the funds to cover all costs, yet do not qualify for other support. Your gift ensures that high quality residential hospice care is available to people of all income levels.